The Moose Society
Hello, I am Kerry the founder of "The Moose" stores –  "Get in 2 The Moose" and "The Moose Society".  I love and enjoy beautiful homewares, elegant design and comfy, casual fashion.  I am delighted to bring my signature 'Moose Style' online to compliment my two lifestyle stores in the southern suburbs of Adelaide.
Get in 2 The Moose
Back in 2013, I decided to give up my corporate job at Virgin Airlines to follow my passion for interior design and fashion.  I wanted to create a fun and inspirational boutique store that would be filled with all my favourite things – beautifully designed and unique homewares, luxury skincare, baby gifts, gorgeous clothes and luxury accessories. The "Moose" was born and I opened my flagship "Get in 2 The Moose" store, in the beautiful seaside suburb of Brighton in Southern Adelaide.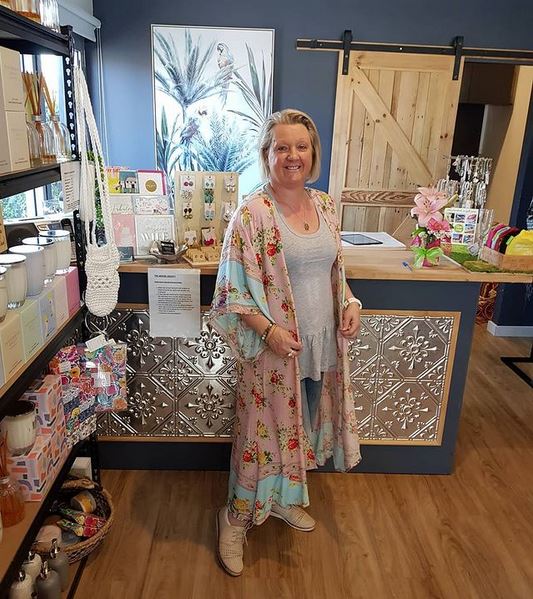 Hamptons Meets Coastal
"Get in 2 The Moose" lifestyle boutique is just moments from the beach and nestled amongst some amazing cafes and restaurants .  "The Moose" signature style is Hamptons and Coastal, in a casual and relaxed atmosphere.  Over the years the store has become a firm favourite with locals and tourists looking for exclusive fashion and stylish homewares.  With people travelling far and wide to visit "Get In 2 The Moose", I opened a second store "The Moose Society" in 2017 in the inner-city suburb of Clarence Gardens. 
Fun & Relaxed Atmosphere
"The Moose" attention to detail and excellent customer care combined with our fun, relaxed atmosphere have built us a huge following of loyal Moose fans.  Our followers love and appreciate our handpicked, beautifully curated collections of stylish homewares and fashion, that have a unique and edgy style.
Stylish, Unique & Individual
We love what we do and every product we source is carefully selected to look and feel beautiful and bring you joy.  We want you to express your unique style and individuality so many of our fashion and homewares ranges are one-off's, never to be repeated.  So, if you want to find something a little bit different, special or exclusive we've got you covered.
The Best Local & Australian Brands
The Moose Society has a unique style and a strong emphasis on design and quality.  Whilst we scour the world to bring you the latest on-trend fashions, where possible we support local and Australian Brands.  There are plenty of talented designers and boutique products across Australia, and our stores feature Aussie designers such as Cat Hammill, Elm Living, Glasshouse Fragrances, organic & cruelty-free products from Urban Rituelle and Maine Beach body care ranges to name but a few.
Eco-Friendly
We are so lucky in Australia to have some of the most picturesque and beautiful beaches in the world.  The Moose Society loves and appreciates nature and the environment, so our stores feature many eco-friendly products and suppliers with organic, cruelty-free or ethical and sustainable sourcing.